Shop Your Pantry Basics
Find this article at:
go.ncsu.edu/readext?710482
While the linked video was made in relation to individuals in recovery of substance abuse, the concept of Shop Your Pantry is true for any individual.Come back for more detailed information on making healthier grocery choices on a budget!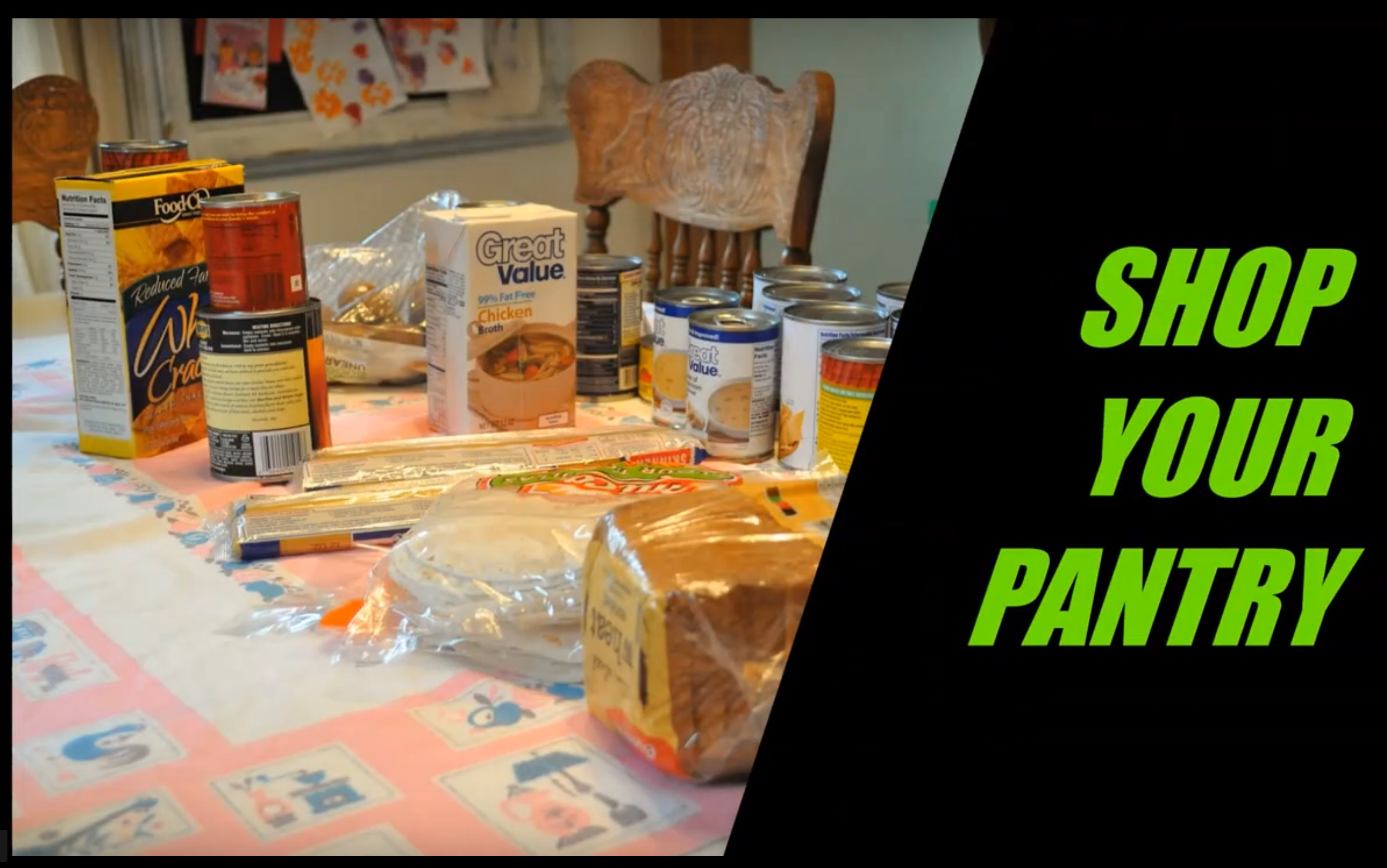 JD Rea, Regional Peer Support Coordinator, for the 2nd Judicial District (Hyde, Beaufort, Tyrrell, Washington, and Martin Counties) in North Carolina is reaching out to help you through difficult times in recovery of substance abuse. He has walked this path, and he has personal experiences in similar situations. One area he particularly remembers as difficult is how to eat with a potentially lower income, especially healthier foods, in order to help you in recovery in a more holistic way. JD shares a little of his experience and what his role is now. He reached out to Hyde County's FCS Agent for some more insight into helping folks grocery shop on a budget.
—
CatieJo Black, Family & Consumer Sciences Agent for N.C. Cooperative Extension in Hyde County, explains what "Shop Your Pantry" actually means and the basics to get started. This can be done manually (in a notebook) or electronically (in Excel/Word or in a smartphone app, if you have access). One highly recommended app is SuperCook. One aspect to clarify here: in the video, CatieJo mentions you can add the individual items as well as the quantities of each item. You can NOT add quantities – we apologize for this mistake! However, add each item, and the app will formulate recipes for you to help give you new ideas and recipes for what you already have on hand!!
---
—
For more information on peer support, contact JD Rea:
252.422.1581
jdrea@hydehealth.com
Hyde Health Peer Support
—
For more information on budgeting (groceries or in general), shopping your pantry, healthy recipe help, and other nutritional information, contact CatieJo Black:
252.944.5354
catiejo_black@ncsu.edu
Hyde County
—
**THANK YOU TO JD REA AND THE HYDE COUNTY HEALTH DEPARTMENT/HYDE COUNTY BEHAVIORAL HEALTH FOR YOUR LEAD ON CREATING AND EDITING THIS VIDEO. WE APPRECIATE ALL YOUR HARD WORK WITHIN OUR COMMUNITY.**